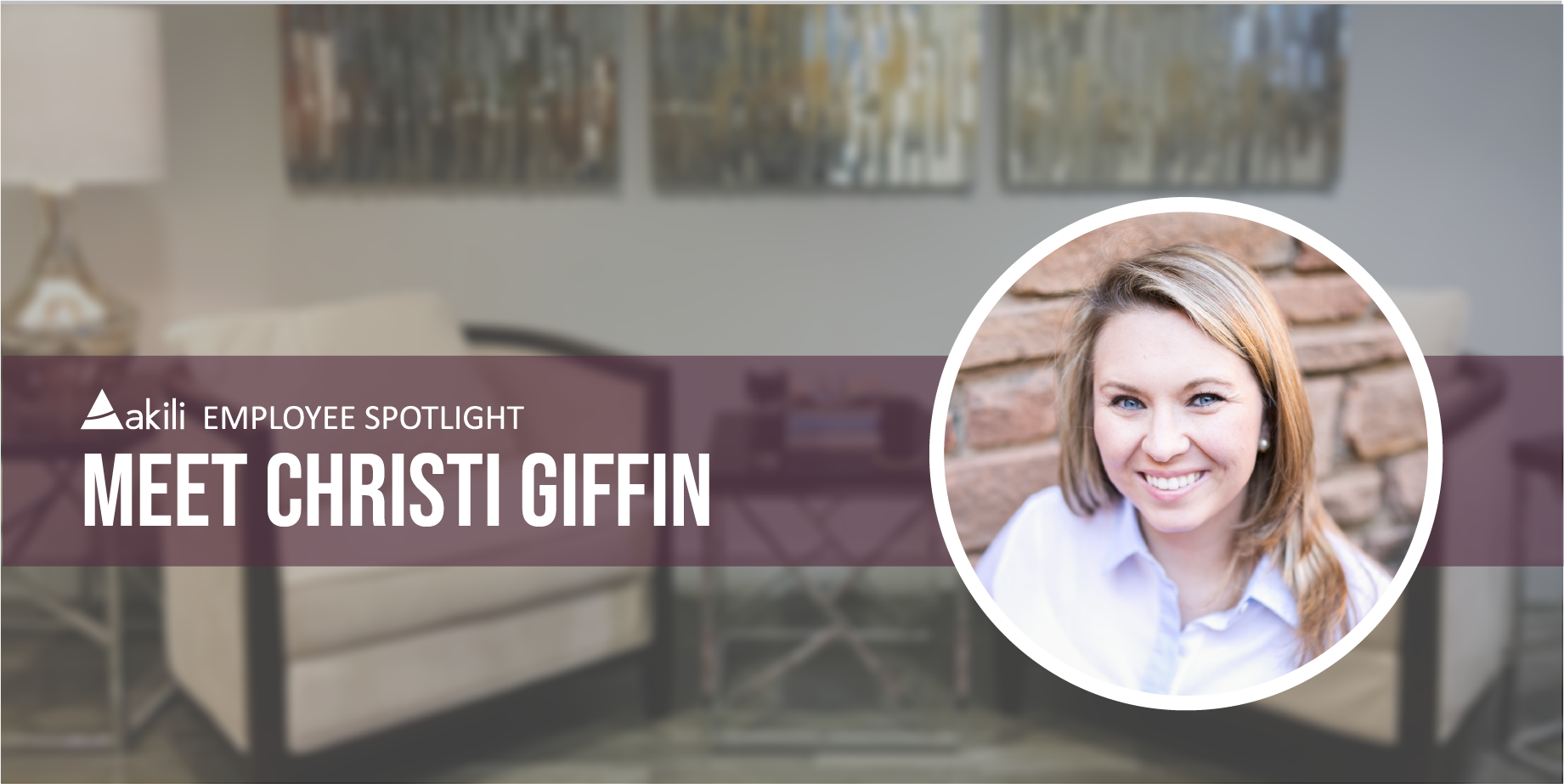 Christi Giffin knows how to make a new employee feel right at home, and will help keep you on the path to success when it comes to developing as a member of Akili. This week, we had the opportunity to learn a lot more about her and her role:
What's your role at Akili and the most satisfying aspect about it?
I am Akili's Talent Development Manager. I am primarily responsible for learning and development activities, onboarding, and consultant staffing. The most satisfying aspect of my job is enabling and equipping our consultants to progress on the Akili Career Path to meet their professional goals and ultimately, to better serve our clients.
How did you become interested in your line of work?
I started my career as a Change Management consultant at a large consulting firm. After several years on the road, I decided to move to an internal resource management role to better align with my personal and professional goals. I have now spent more of my career in operational roles than I did as a consultant, but I still consider myself a change management practitioner. The only difference is that now my "client" is our consulting team.
What about Akili made you decide to join?
I decided to join Akili for so many reasons! But one of my favorite things I noticed was that despite being in such a casual and relaxed atmosphere, everyone I met still had an intense passion and drive for the work.
What's a memory that stood out to you at Akili?
During the 2016 Summer Olympic Games, we hosted our own Office Olympics with events including Beer Pong, Tortilla Discus, and a hoverboard race. Everyone pitched in to design and build the events and it was a really fun day of competition in the office!
In your opinion, what makes Akili different?
I have worked several places where the motto was "work hard, play hard", but sometimes the scale tipped too far in one of those directions. I appreciate how our core values of intensity and fun are both highly valued and lived out, but so is balance. We work hard/play hard and have fun while doing so, but are also encouraged to maintain a balance between our professional and personal lives. In my experience, that is a tremendous differentiator in the professional services industry.
What do you enjoy outside of work?
My husband and I have an 18-month-old son who keeps us very busy these days! In addition to spending time with my family, I enjoy working out at Camp Gladiator, cooking and cheering on the Texas A&M Aggies. Gig' em!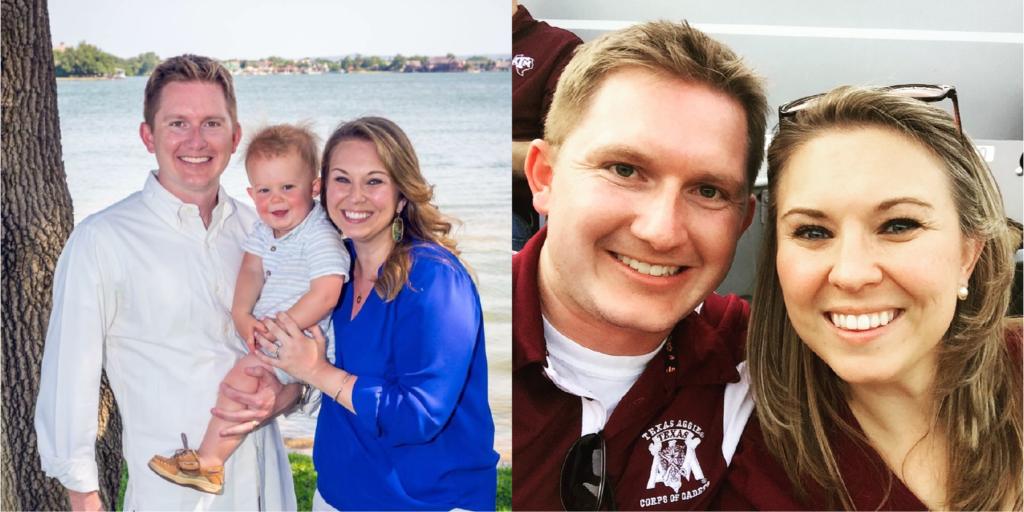 What keeps you motivated?
I love being a part of a small and growing company. Akili is tremendously nimble, so things change quickly in our environment. Each day is different and brings a new challenge and opportunity, which is both exciting and rewarding.
Tell us about some of the greatest advice you've ever received.
"Don't sweat the small stuff". It is easy to get caught up in the small details and lose sight of the big picture. I'm a little OCD and detail-oriented, so I'm not always taking this advice myself, but I'm working on it!