Our Akili Employee Spotlight Series continues as we introduce longtime Akilian, Kara Branch. This week we learned more about our Dallas-based Office Manager and her role!
Tell use more about your role and what you like most about it.
I am currently the Office Manager, but have held several different positions. In this role I have the unique opportunity of meeting and working with a very diverse group of people, both internally and externally. I'm able to assist others by taking task off of their plate, which enables them to work more efficiently. I enjoy being one of the key people who ensures everything in the office runs smoothly.
What drew you to Akili? 
It was the culture and the core values that originally drew me to Akili. The culture is transparent, motivating, flexible, innovative, inclusive, challenging and rewarding.
I have worked for Akili for 17 years.
I held the positions of Recruiting Coordinator and Business Technology Coordinator from 1999-2001
I was laid off during the dot.com collapse in 2001
In 2006 I was lucky enough to come back as a Receptionist / Office Manager
From 2009 – 2019 I took on the role of Operations Manager for the sister company, Birando
I came back to Office Management in 2019 when the sister company changed operations
Is Akili what was described to you and what you expected?
Absolutely. I have witnessed the change, growth and the expansion of services offered by Akili.
What's your favorite Akili memory?
It's difficult to pick just one because there are so many: The Legendary Sullivan Brothers, Happy Hours at The Ginger Man, the pool table, the Sam Adams keg that had to be refilled twice a week, the sleeping cubbies with bean bags. But the golf tournament in 2000 will always stand out as a favorite. We were a larger company at that time with offices in Houston and Dallas. We all came together to enjoy a memorable day of golf. We were lucky that we weren't kicked off of the golf course because if I remember correctly, there was more drinking than golfing. Also, our summer and Christmas parties, past and present are always so much fun. We definitely work hard and play hard!
What makes Akili stand out from the rest?
The leadership here is engaged and communication is a top priority. Team members are encouraged to voice their opinions, which fosters trust and transparency.
What are 3 career lessons you've learned thus far?
 Do not take anything for granted
 Everything you do matters
 Make genuine connections
What advice do you have for prospective candidates?
Be honest! Be yourself, and be prepared for exciting challenges and new opportunities.
What has been the most important innovation you have witnessed in your lifetime?
Without question, the Internet, email, cell phones and the evolution of computers and laptops. We are truly living in exciting times, technology changes rapidly.
How do you like to spend your free time / what are you passionate about?
I enjoy spending time with my family and friends. I love a beach when I can get to one, but I'll settle for a nice pool. I also enjoy live concerts, working out, traveling and spending time with my dog, KiKi.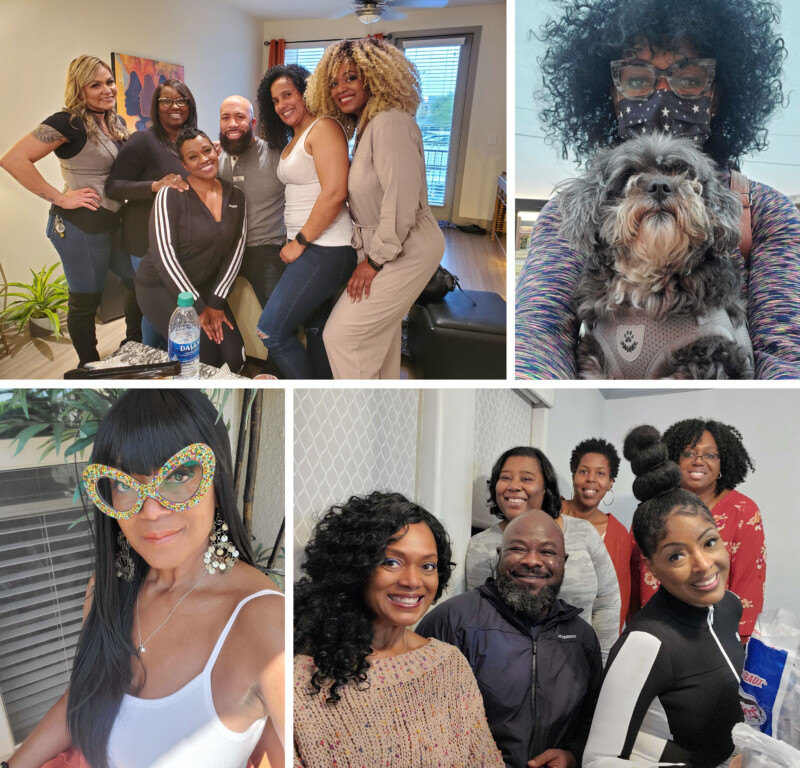 Motto or personal mantra?
My father is my hero. He is a true survivor he had a failed kidney transplant in 2001 that has left him debilitated. He has endured multiple surgeries, infections and most recently, leg amputations. Lesser men would have given up a long time ago. He has two mantras that I always go to when life gets difficult: "This too shall pass" and "Count it all joy".