Our Akili Employee Spotlight Series continues as we introduce Shannon Bachar. This week we learned more about this Dallas-based Marketer and her role!
Tell us more about your role and what you like most about it.
I manage marketing for Akili and have been with the company for over four years. What I enjoy most is the ability to get my feet wet in a bit of everything – definitely a perk of working for a smaller company. I have the opportunity to change and improve the website, review and build PowerPoints, manage social media, create graphics, brainstorm new prospecting efforts & much more!
I love working in an environment where we're truly treated like adults and all ideas are welcomed.
What drew you to Akili? Is Akili what was described to you and what you expected?
Right off the bat when I interviewed, I noticed Akili was a casual environment. The employees were super cool and worked well together. It was like a family and I felt welcomed. I had previously worked for a larger company and enjoyed the idea of a more tight-knit group of coworkers. Not to mention, there was an opportunity for full creative freedom!
To this day, Akili continues to uphold its core values. I look forward to seeing the continued growth and adding more talent to this already incredible group!
What's your favorite Akili memory?
It's hard to choose just one. The summer and winter parties come to mind because I've gotten to know all Akilians (especially those who work remotely) even better. It's the perfect opportunity to kick back, have a drink together, play games and meet family's / significant others.
The bonds made at these outings translate well to office life and working as a team.
What makes Akili stand out from the rest?
Akili has truly amazing employees. Many have been here for a long time, and I think that's a testament to the culture here.
Over the years, I've grown close to many colleagues and it makes coming to work every day an enjoyable experience. When you spend 40+ hours of your week with your coworkers, they become your other family and I'm certainly grateful for mine.
What are 3 career lessons you've learned thus far?
Communication is huge. Whether you need more time to meet a deadline, running late to a meeting or you're stuck on a project, I've learned it's important to nip it in the bud and let your teammates know right away. You never want to avoid it and let them suffer due to your fear of confrontation.
Remember why you were hired. Whenever I'm lacking confidence in something I remind myself that I was hired for a reason. I am the "expert" in my role and I must do my best to embody that.
Never turn down an "ask" right away. In my career, I've been asked to complete tasks that I didn't know how to do but accepted anyway. The internet is an amazing tool, people! I can't tell you how many times I've wanted to say "I don't know how to do that" but tried to Google or find a video on YouTube first and usually get my answer. Only when I've exhausted all options at my disposal will I then defer to a teammate (if a project isn't time-sensitive, of course).
What advice do you have for prospective candidates?
As mentioned earlier, Akili treats its employees like adults. This means it's important to take full responsibility for your role and hold yourself accountable for your work.
We are great as a team but are also self-sufficient!
What has been the most important innovation you have witnessed in your lifetime?
The smartphone. I remember when I was younger, my mom told me about a potential future where we could talk on the phone and actually see the other person while doing so. I thought that was such a cool possibility and here we are! I FaceTime with friends and family back home quite often.
Also, the fact that we used to carry an iPod/MP3, digital camera, GPS, calculator, etc. and now that's all in one device. How convenient!
How do you like to spend your free time / what are you passionate about?
I consider myself to be very active and productive. I really enjoy hitting the running trail on weekends and checking errands off of my list. I'm a definite introvert and am most fulfilled doing things for myself like working out, watching shows, reading, self-care, redecorating and shopping. I also adore cats and have two at home – Franklin and Howie!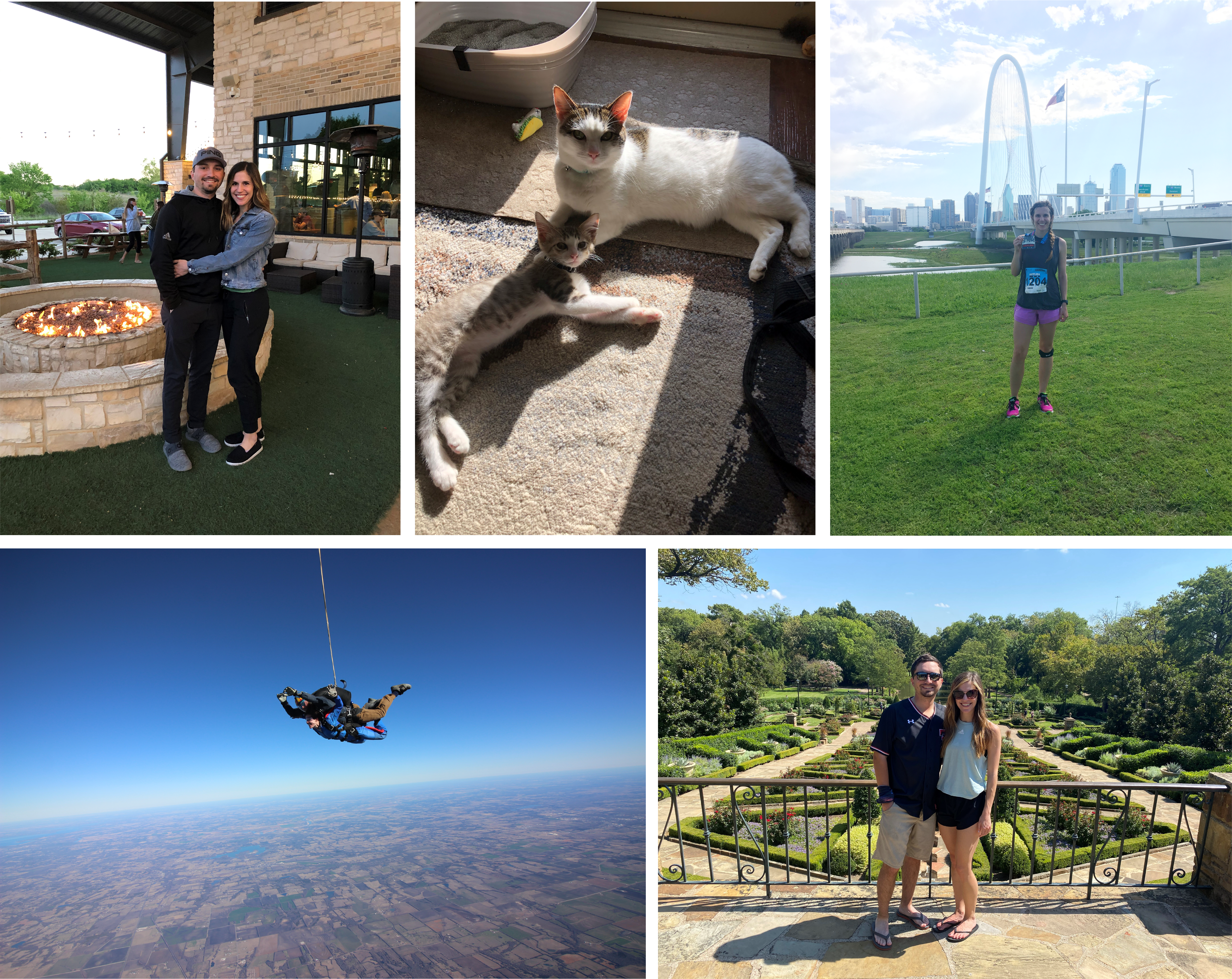 Motto or personal mantra?
You can destroy your now by worrying about tomorrow. I deal with anxiety and am working to take one day at a time instead of always worrying about the bigger picture.
Additionally, I think we often look forward to the next big life event when what we need to do is learn to enjoy the 'now'. We are lucky to wake up each day to experience another chance at life.