Preparing Your Systems to Be Future-Ready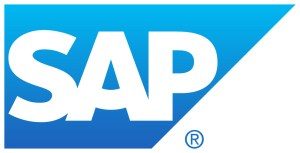 Whether you are a mid-size company or a large enterprise, your business is only as efficient and effective as the systems you use to manage it. How would you answer the following questions?
Can you adjust to market changes or disruptions quickly? Or is your business locked into a system that can't adapt?
Are you burdened by disparate systems accumulated over time or as a result of multiple acquisitions? Do you perform a large number of critical business processes in Excel or Access, outside of your enterprise systems? Is adding headcount the only way to support growth in your business as a result of these issues?
Can you see immediate feedback on the performance of your business? Are orders being fulfilled on a timely basis? Can you dig deeper into your analysis of data right now without starting another IT project?
Do your current systems require a large headcount to support and keep the system running? Does your system provider seamlessly deliver upgrades to the tools you use to run your business?
Today's digital economy leaves little margin for accelerating a business burdened with these constraints. Technology, however, can make profitable growth possible.
Akili Implements SAP S/4 HANA and S/4 HANA Cloud, the Next-Generation ERP Business Suite
For Finance: Establish a leaner, faster, and more strategic finance operation to lead your business
For 2nd Tier ERP Hybrid Solution: Run a robust, large-scale ERP solution at headquarters and smaller, more specialized enterprise solutions at the subsidiaries to keep IT costs low while providing a level of flexibility to meet each business unit's specific needs
For Professional Services: Manage your entire portfolio of clients and projects in real time
Akili has industry consulting experience, including pre-built solutions in the following industries:
For Energy
For Retail
For Manufacturing
For Wholesale Distribution