WELCOME TO AKILI'S ANAPLAN PARTNER PORTAL
Our Anaplan Partner Portal will help you connect with the Akili team and navigate our content.
Akili (uh • kē' • lē)
Means knowledge in Swahili
Headquartered in Dallas with locations in Houston, Atlanta, and Denver
Founded in 1992 with over 25 years of delivering exceptional IT services
Providing the best-of-breed services to help clients compete like never before
HOW TO ENGAGE ACROSS OUR TEAM:
Akili's delivery team supports Anaplan through the sales life cycle – pre-sales, scoping, and project implementation. We deliver out-of-the-box / customer demos, process white boarding, data mapping validation, helping you close the deal faster with the ideal "land".
Akili's sales team is your conduit to the broader Akili organization. Aligned geographically, they are your point person in developing a go-to-market strategy, managing the sales cycle, collaborating with Akili's delivery organization and ultimately, working on Anaplan's behalf to close the deal faster.
Akili's Alliances and Marketing team are here to support you throughout the sales cycle – providing customer-facing collateral, organizing events, generating references, and ushering the support of internal Anaplan groups such as the Industry Solutions Team, Alliances Leadership, Field Marketing, etc.
KEY CUSTOMERS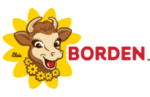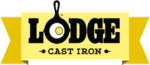 Akili's partnership with Anaplan combines our 20+ years of successful software implementation as attested by our long-running client relationships.