Sales & Operations Planning
Sales & Operations Planning (S&OP)
Our Sales & Operations Planning services enable your organization the ability to plan, collaborate, create scenarios, and update models - at scale and across your extended supply chain. Akili's S&OP solutions and best practice can help your company move away from spreadsheets and legacy systems to reduce your end-to-end supply chain cost, supporting growth and innovation.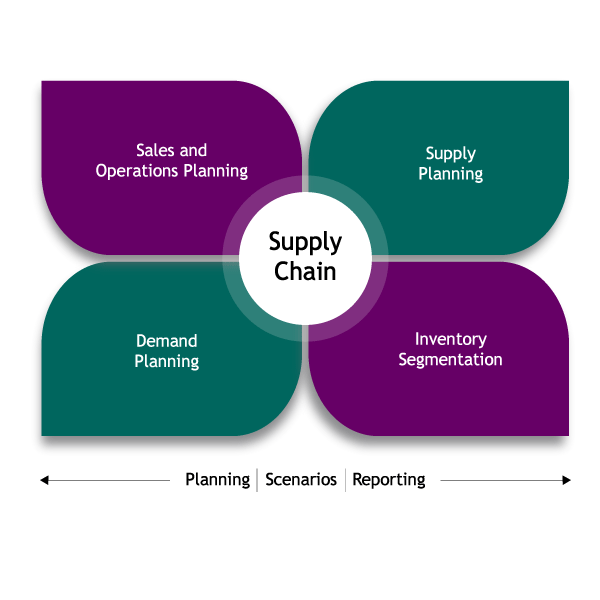 Excel cannot complete all of the needed calculations, track performance and collaborate
Limited ability to do scenarios with legacy planning tools or Excel; hence not agile
Too slow to plan and replan due to speed of legacy tools, the number of legacy tools, and Excel
Sales, finance, marketing and executives are unable to have an active part in the S&OP process.
Supply chain for growth and innovation is misaligned with products and promotions driven by sales and marketing
Spending more time combating and less time strategizing and forecasting
We bring your vision to life, and define the scope, responsibilities, timelines and deliverables to ensure consistency across the board
We've gathered over 25 years of experience in solution implementation, with the right team and resources that uniquely qualify us to manage every aspect of your sales and operations plan
We keep a steady focus on efficiency, effectiveness, and continuous cost management across your organization to keep you ahead of the competition
Adjust complex planning models and user interfaces with ease to match your ever-changing business needs
Increase collaboration between members of your organization to make better decisions by leveraging one environment, rather than multiple systems and spreadhseets
Balance supply and demand in real time with financial impact
Analyze and respond to unexpected or planned events and create and compare scenarios in real time
Ready to find out more?
Contact us today for a free quote!