By Sid Powar | COE Director of Supply Chain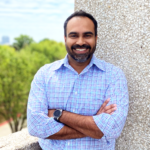 When paired with optimized financial decisions, a resilient supply chain is a powerful weapon.
Supply Chain Resilience means building flexibility and to some degree, requires changing the corporate culture. It can reduce cost, increase revenue, improve customer experience and provide a competitive edge for your organization. It requires taking a short-term focus on things like accounts payables and receivables, and a long-term view on working capital by improving inventory and asset management.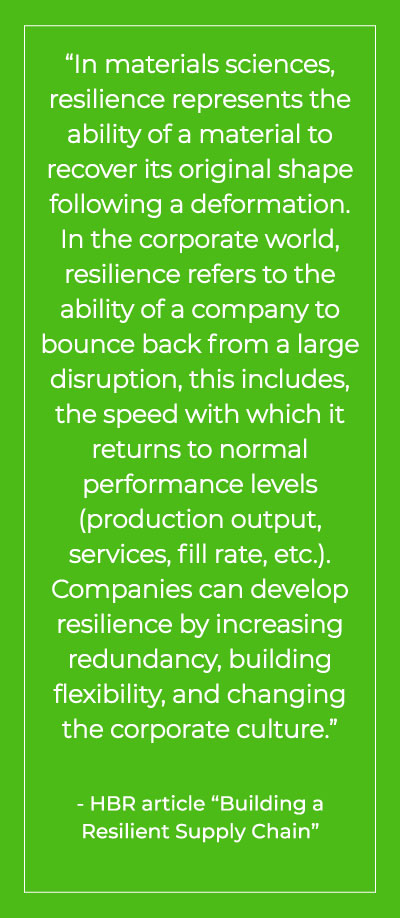 According to a recent Gartner survey, 87% of supply chain professionals plan to make investments in pursuit of supply chain resiliency within the next two years.
Companies that implement a digital strategy with financial and operational goals in mind can improve key metrics such as inventory turns by 45% while reducing capital expenditure (CAPEX) and increasing the agility, flexibility and speed of the supply chain.
Not to mention, revenue improves on average by 8-10%.
In order to meet a company's strategic goals, I suggest looking for tools that balance cost, service time, delivery speed, capital efficiency and flexibility from purchasing raw materials to delivering finished goods. During the pandemic, many companies abruptly reduced cost from their supply chain operations. These cuts needed quick analysis and planning to ensure minimum operations remained for optimal results. Most companies didn't have the time to make these changes in a surgical manner.
In the future (post pandemic), improving supply chain's financial performance will mean focusing on technology that helps to quickly collect and analyze data such as supplier performance, customer needs, other risk variables, etc. Supply chains have greater impact on customers and their satisfaction with a product or service.
The last decade's supply chain management meant improving areas like sourcing, warehousing, inventory, order fulfillment and transportation. The next decade will bring externally focused supply chain management bringing greater financial opportunities. Companies will benefit from integrating more with customers and suppliers externally. These integrations will help organizations learn customer demand patterns which in turn, improve supply chains. The deterioration of global supply chains in 2020 caught everyone off guard. Therefore, strategic sourcing planning and risk management also need to regularly challenge existing assumptions and constraints like:
Sustainable supply chains impacting the environment
Political Stability of Governments
Ability to reduce supply chain dependency on one region
The pandemic has shown that strategic scenario planning is needed to help sales and operations planning teams evaluate different configuration options and better adapt their supply chains for the future. Scenario Planning becomes an exercise of trade-offs such as choosing to increase inventory to reduce deliver times or vice-versa. It's critical to have quick turnaround scenario planning capabilities to accommodate changes before things go wrong. Scenario planning must look beyond supply chain, and account for financial as well as company goals.
In order to build a resilient supply chain, companies need to prepare for hypothetical situations with what-if analysis and scenario planning. The decisions must be optimal given the constraints across the entire organization – not just finance or sales or supply chain.